New Wider Insulated Roof Panels - Versalink 1000 by Versiclad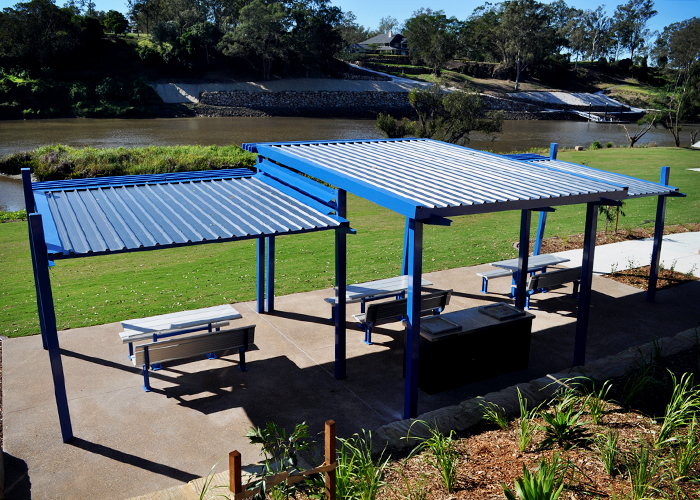 A wider Versalink panel increasing the cover width to 1000mm wide per panel. A modern look is achieved with Versiclad's Versalink 1000 Structural Insulated Roof Panel, with a trapezoidal profile and flat ceiling face.
New Profile Width
Customers have requested the wider cover width for our Versalink panel and we're ecstatic to be able to offer our new customisable (overlap & gutter cutbacks) panel offering 20 roof colours.
New Ceiling Finish Available Now
We've also included our new Luxline ceiling finish option with our ever popular Smooth, Embossed and Micraline finishes. Available in 5 thicknesses, it achieves up to RT4.0, a great insulation level for your home and features great trafficable free spans in all wind classes, with a minimum roof pitch of only 2°.
Optional MagnaFlow™, pre painted steel with magnesium added for superior corrosion resistance is ideal for harsh environments and those near the coast.
Please note the 765mm wide panel is still available.
Key Features & Benefits
Minimum roof pitch only 2°.
Long trafficable unsupported span of up to 10.0m means less unsightly support beams.
Lightweight and easy to install.
Wiring services run through core channel.
Fire retardant EPS insulated core dramatically reduces radiant heat transfer, mould and condensation.
Fire flashings available to suit up to BAL 29.
LED downlights and ceiling fan mounting plates available.
Solar panel installation engineering.
Side eave overhang up to 450mm based on full width panel. Cantilever distance up to 2.64m.
Panels customised to your cutback and lapping specs.
For more information regarding Versalink 1000 by Versiclad, visit versiclad.com.au today.