Cloaking Window Film for Offices from Window Energy Solutions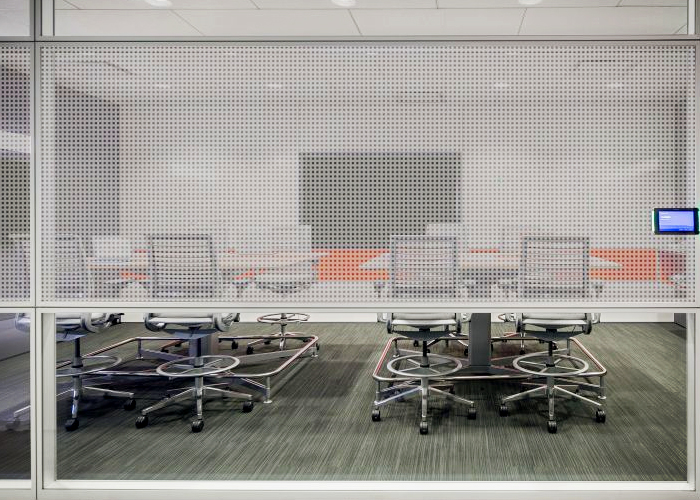 Window tinting experts, Window Energy Solutions are a proud distributor of Casper™ Cloaking Technology by Designtex, a breakthrough cloaking window film that creates an unparalleled space design while securing maximum data privacy. This architectural film is equipped with the only cloaking technology that perfectly conceals the light transmitted by large LED displays, without the need for boxy, space or light absorbing walls.
The stylish material is commonly used to mask glass walls or windows of conference, huddle rooms, or any glass-fronted room. The cloaking technology makes LED displays appear black when viewed from directly in front. For subtle but aesthetic visual privacy, Window Energy Solutions can supply the cloaking window film with your choice of decorative graphic patterns: geometric shapes, blocks, rectangles, waves, or swirls.
Casper™ Cloaking Window Film can conceal most large and wall-mounted displays with the exception of some. Contact Window Energy Solutions to verify if your screen is compatible with the cloaking window film, or visit www.windowenergysolutions.com.au today.