Translucent Polycarbonate Loft Flooring by Allplastics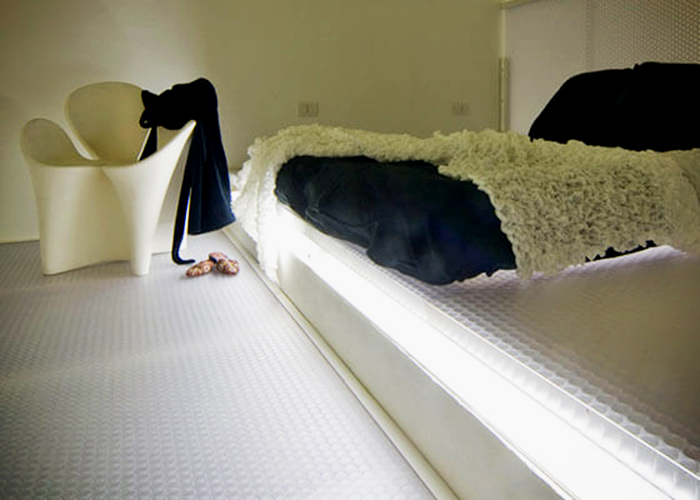 STAGE 40 Lofty Ideas!
We love sharing with our customers and specifiers, projects around the world where our niche architectural elements have been utilised with clever designs for unique applications.
STAGE 40 PEP Core panels are translucent polycarbonate composite structures. The lightweight panels are characterised by two anti-slip surfaces. They are scratch resistant with a high load bearing capacity of almost 500k/square meter. Given the panels are lightweight, STAGE 40 sheets are very easy to handle.
Francesco Massarini is a renowned architectural firm in Italy. The attached photograph illustrates a loft in Turin where STAGE 40 is the floor of the bedroom as well as the elevated bed structure. This choice allows the transfer of light through the floors but does not compromise privacy.
There are many other applications of STAGE 40 polycarbonate panels. For more inspirational ideas visit www.allplastics.com.au.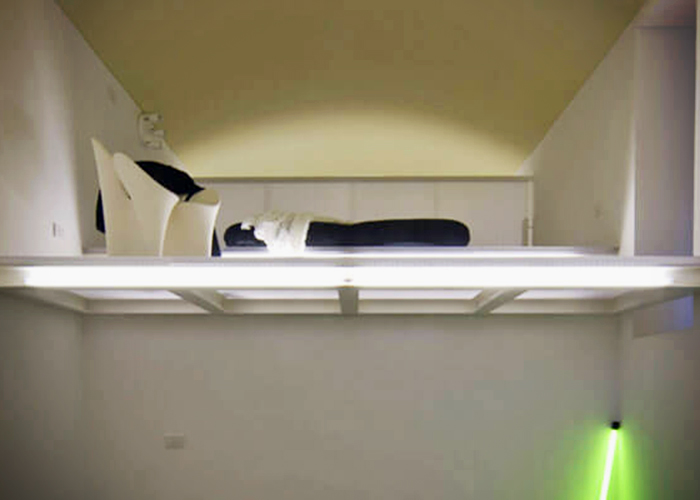 STAGE 40 PEP Core
Key Features
Anti-slip surface (DIN rating).
Easy installation.
Easy to handle.
Excellent light-Scattering properties.
Excellent UV and weather resistance.
Exceptional load capacity.
Innovative translucent optic.
Load capacity up to 500 kg/sqm.
Meets AUST BCA fire tests.
Outstanding scratch resistance.
Superior impact resistance.
Applications & Functions
Automobile and boat.
Awnings.
Counter fronts.
Hospitality and exhibitions.
Illuminated floors and landings.
Pathways and walkways.
Showroom flooring.
Stairs.
Trafficable mezzanines.
TV sets.
Outstanding scratch resistance.
Availability of Clear PEP® UV PC Stage
Size (mm): 2000 x 1000.
Thickness (mm): 40.
Colour: Translucent.
Note: Custom sizes up to 80mm thick can be made on application.