Heavy Duty Portable Barrier Systems from ATDC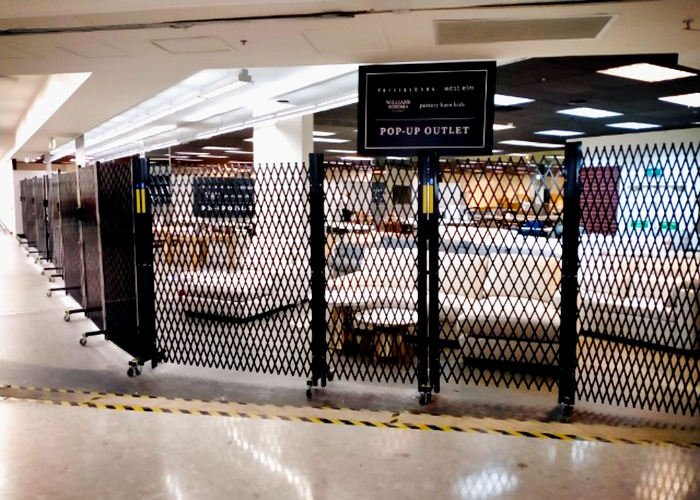 There are a number of portable barrier systems of varying quality currently on the Australian market. ATDC's heavy duty commercial portable Double Diamond Mesh System is streets ahead of the rest. With its high quality double mesh infill, this barrier has passed the rigorous Dynamic Impact and No Climbing testing requirements of AS 4687-2007 Temporary Fencing & Hoardings.
The tightly interwoven mesh infill also serves as an ideal loss prevention tool by preventing theft of stock. Persons are unable to reach through the barrier to reach small stock items such as alcohol, mobile phones, jewellery, and so on.
The photograph above shows a typical free standing installation at the QIC owned Castle Towers Shopping Centre in Sydney. For further information contact ATDC toll free or visit their website at www.trellisdoors.com.au.