Submersible Water Pumps - HW Series from Maxijet Australia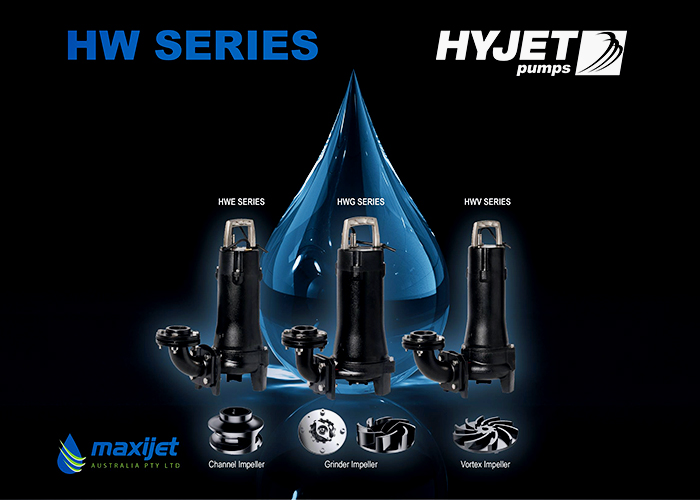 Maxijet Australia introduces HW Series, a new generation of submersible water pumps developed with the latest in modern technology. The HW series comes in a selection of non-clogging impeller designs to meet any drainage requirement, including heavy-duty wastewater and sewage pumping. They are suitable for domestic, commercial, and industrial applications;
HWE Series - Features an enclosed channel impeller with a high-efficiency non-clogging design, made for general wastewater and sewage applications.
HWG Series - Uses a semi-open impeller with a grinder system. This mechanism grinds foreign material to prevent blockages and is best for the long-distance delivery of sewage and wastewater.
HWV Series - Features a semi-open Vortex impeller which allows long fibrous materials and other solid waste to pass through without contact with the impeller.
Options for the series include:
Range of sizes (0.37Kw to 4Kw).
Manual and automatic.
Controller or leveller arm.
In packaged pump stations with/without guide rail kits.
For more information on these new HW Series submersible water pumps from Maxijet Australia, visit www.maxijet.com.au today.