Cost-effective Stable Matting & Bedding from Sherwood Enterprises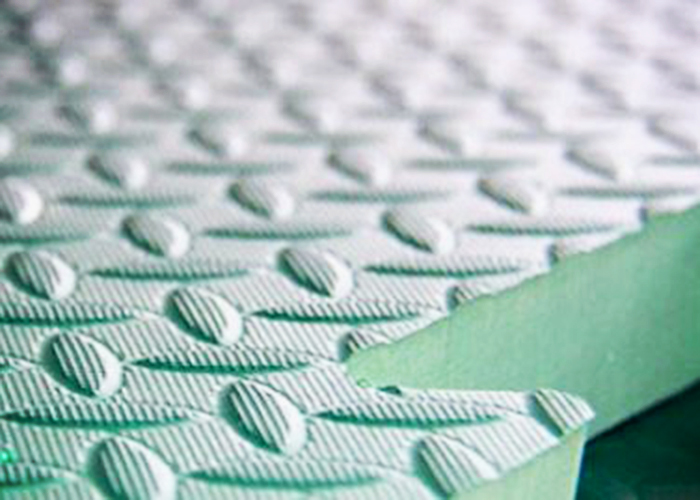 Sherwood Enterprises - established in 2004 - stocks and markets under our Buckaroo Barn label, the proven European horse stall flooring system: Therapeutic cushioned horse matting and pure pine horse stall bedding - providing the perfect healthy stall system.
The 4005 Horse Stall Eva Foam rubber matting is 1830 x 1220 x34mm. Its cushioned thickness provides purpose-designed, innovative 21st century advantages when caring for stabled horses. Health, safety, protection, comfort, and wellbeing provided by this matting is now combined with cost effective 4017 Pure Pine Stall Pellet bedding.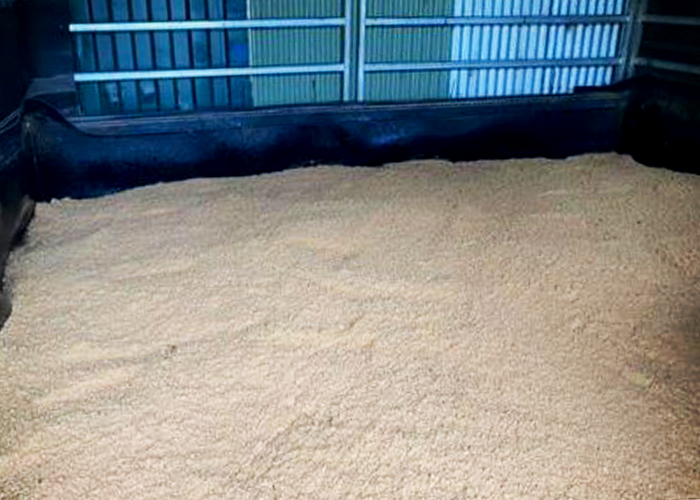 Additional features and benefits;
The 4005 matting is impermeable making it 100% urine, bacteria, and moisture resistant. So, no more smelly urine odour in stables! Plus, the Pure Pine 4017 bedding has excellent absorption properties to minimise ammonia odours along with your regular muck out routine.
The 4005 matting and 4017 bedding is beneficial to all horses but, in particular, horses with allergies, breathing disorders, and sensitive skin. The 4005 matting is virtually odourless and non-toxic when compared to vulcanized rubber matting that has toxic off-gassing.
The 4005 matting and 4017 pine bedding provides dust reduction as the bedding is dust extracted and screened for better Indoor Air Quality (IAQ). Ideal for you and your horses in stable environments where you may be using other materials that are off gassing and can cause breathing, allergy, or lung disorders. Avoid the cost of unnecessary veterinarian treatment.
The pine bedding is free from chemicals and is bark plus resin free - only the soft core of the pine is used. Not least, it is environmentally-friendly as the source of the pure pine is from sustainable pine plantations in the Snowy Mountains.
The closed cell cushioning of the 4005 matting will never go hard or collapse and, together with 4017 bedding, importantly provides support for animals suffering musculoskeletal disorders (MSD). These are injuries or pain in the body, joints, ligaments, nerves, muscles, or tendons.
4005 matting reduces stocking up and eliminates hock sores, while the pure pine bedding is naturally antibacterial, supporting horses hooves. Plus 4017 soft, pure pine bedding won't clog your horses hoof.
The overseas Equine Performance Industry reports cushioned stall flooring systems have shown reduction is tissue fluid accumulation.
The matting and bedding combination eases arthritis and inflamed joints, encouraging the horse to rest more plus achieve vital REM for longer periods (known to assist horses with laminitis).
The 4005 matting & 4017 pine bedding system maintains optimal body temperature, insulating the horse from the stall floor.
Once the matting and pure pine bedding is installed, in a 3.6 x3.6m stall, you will use just approximately 1 bag of bedding per week.
The pure pine bedding reduces the presence of flies, insects, and pathogens; removing potential breeding grounds for these pests in stable environments.
Need protective stall wall mats? Then view Range 4002 at www.buckaroobarn.com.au.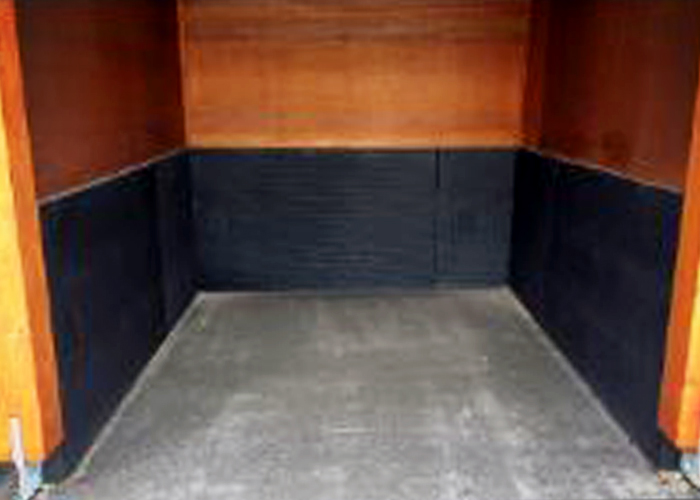 Don't forget, the same 34mm thick floor and 20mm thick cushioned wall with the pure pine bedding can be used in floats! As the matting provides comfort, the walls protection, and the bedding stops splashback. Most horses dislike splashback and they tend to hold it in, which is not healthy.
0427 038 472
Unit 9/12 Daintree Drive Redland Bay, QLD, 4165