Double-glazed Outward Opening Windows from TPS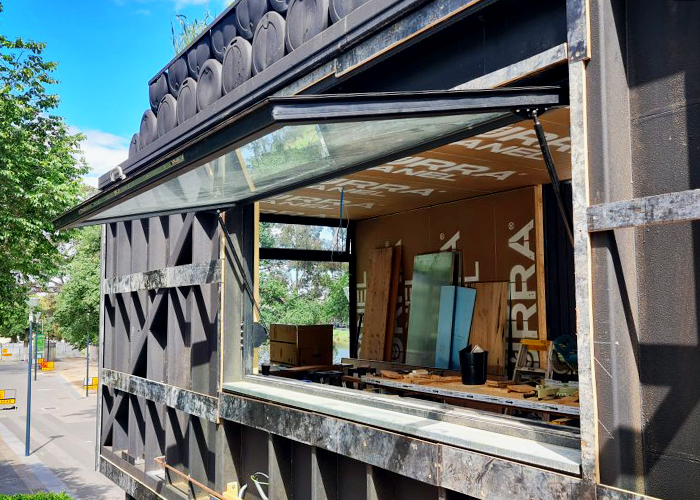 Proudly supplied by Technical Protection Systems (TPS), Joost Bakker's latest zero waste project, "Greenhouse By Joost" at Federation Square features a highly functional double-glazed outward opening window to satisfy their need for an energy-efficient building. Joost required a large kitchen window that provided excellent lighting, made of thermally broken steel, consisted of only one pane of glass, double-glazed, created an effective roof that a film crew could operate beneath when opened, and simple enough to be handled by one person. The resulting custom solution comprises TPS's Forster Unico, an outward-opening strut window that provides effective insulation and high functionality.
Aside from windows, TPS's Forster profile assortment is great for the construction of doors and screens requiring no thermal break. Sets are made of stainless steel with fittings that are made to match project requirements. To discover more about TPS's Foster Unico window framing systems and custom double-glazed outward opening windows, please visit www.technicalprotection.com.au today.