High Speed Rapid Roll Door Application from DMF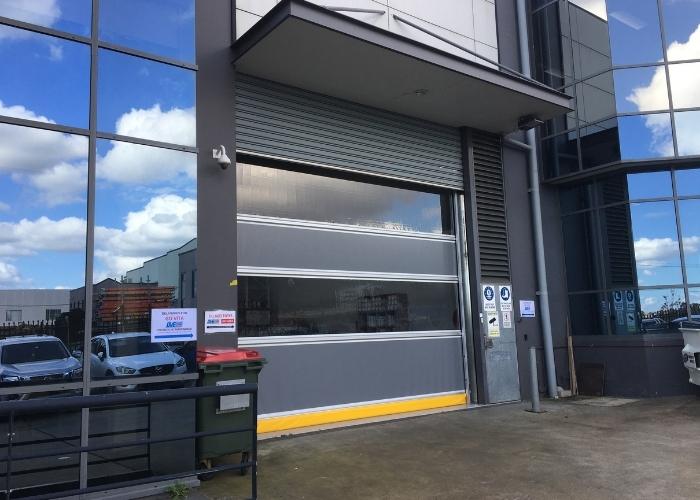 DMF International recently supplied and fitted a high speed rapid roll door for a client who produces and distributes health food medication. This was for their satellite western Sydney premises, and the rapid door was required to prevent customer access to their warehouse. It also needed to be tasteful to the architectural appearance of the building.
DMF had supplied doors to this client previously, and they again chose DMF to supply a solution. The popular Series RL3000 rapid roll door was selected and installed, being fitted to the same side as the security roller shutter door, which therefore required structural infill sealing. Then activation is by remote control, and dual full width clear vision windows required to allow adequate light to come in.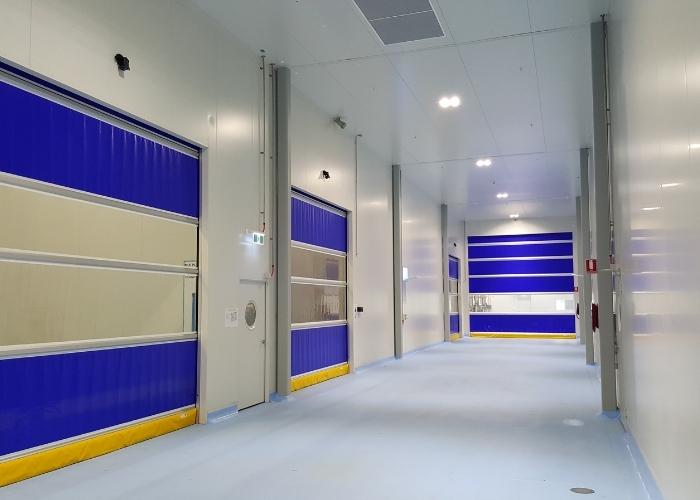 The SERIES RL3000 Rapid Roll Door Application from DMF
The client required a good level of safety to the door, both electronically, and visually, and so the safety yellow bottom rail was maintained, a standard feature of this door model. Dual safety PE photoelectric sensors are also built into the rapid door's columns, and these prevent the door from closing if any form of traffic comes into the opening while the door is open or in closing mode.
The wind bars shown not only provide strength of the door blade against prevailing wind, but the design also allows the individual panel sections to be replaced if damaged, rather than some models requiring the whole door blade to be replaced. This results in much lower costs for repair.
The door was custom manufactured to sizes and specification in the well equipped DMF factory, and full after sales service provided, with quick turn around of any parts, whether standard or custom sized to suit the specific door. Contact DMF for more information.