Security without the ugly bars from Elite Home Improvements - Amplimesh Clearguard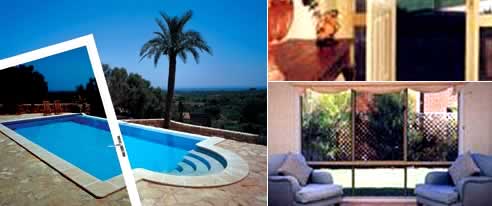 The Latest Technology
What appears to be a standard flyscreen is in fact the latest technology from Amplimesh. The corrosion resistant woven stainless steel combined with the patented assembly method, will deter the most enthusiastic intruder. Using only high grade materials and without the need for fixings such as screws, rivets and pins, the patented process constructs each panel using a unique pressure process. This unique process also ensures that no metal surfaces come in contact resulting in clean rigid joints avoiding the possibility of corrosion.
Stylish Good Looks
The clean smooth lines of Clearguard give you a high level of security and will compliment the outside appearance of any home whatever the style. From inside your views are unobstructed. In addition Clearguard offers the added advantage of allowing those cool breezes to flow through your home without compromising on your family's safety.
Elite Home Improvements of Australia Profile
Baulkham Hills: 136 344
Richmond: 02 4578 6006
319 Windsor Road, Baulkham Hills, NSW, 2153
6/40 Bowman St, Richmond NSW 2753