Custom Built Mailboxes from HELP Manufacturing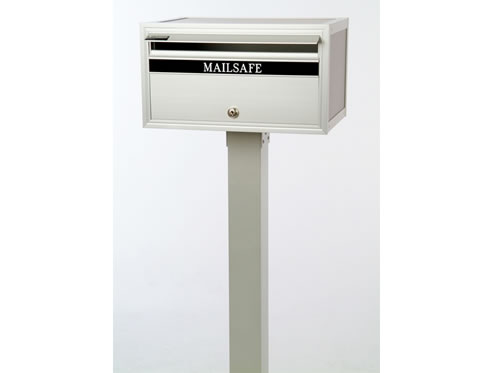 The APR2 and APR3 are Australia Post Recommended mailboxes.
These mailboxes can be manufactured as a standard sized mailbox, or as a custom built mailbox to suit design or dimensional requirements.
The flat-floored APR2 and APR3 are large enough to receive an A4 envelope or magazine without folding or accidental protrusion. The APR3 is especially suited to situations where width restrictions apply, as the box is narrower across the front and deeper.
All features of the MSF range are incorporated in these mailboxes. However, APR mailboxes are slightly larger than the MSF mailboxes and feature sturdy individual framework around each bank or single mailbox. This provides even greater mail security.
Available in either front or rear opening designs.
STANDARD FEATURES
Aperture Cowls (Weatherhoods) - provide mail security and weather protection
30mm Aperture Slot - large enough to receive bulky mail though small enough to provide mail security
30mm Weatherhood provides mail security and weather protection
Wide Range of Colours - offers flexibility to match your décor
Double-Sided Keys - for better security and greater number of unique keys for multi-residential installations
Substantial protective packaging ensures your mailbox arrives safe and sound, regardless of its destination
OPTIONAL FEATURES
Aperture Flaps Master Keys - ideal for Body Corporate and On-Site Managers
Intercom/Multi-Functional Panels - ideal for co-ordinating security features with your entrance
Number or Name Panels - ideal for large complexes and easy recognition
70mm x 70mm Aluminium Stands - ideal for freestanding banks of mailboxes
Parcel or Open Shelves - ideal for residents expecting delivery of large parcels
20mm, 32mm, 50mm or 100mm Surround Trim - ideal for flush mounted installation into a wall
Replacement Key and Strip Service
Delivery of Mailboxes to Site
On-Site Installation (Conditions Apply)
Newspaper boxes and tubes - allows residents to neatly receive their newspapers
Flat door with no engraved strip
Dimensions may be altered to suit your requirements