Cladding Panels from Allplastics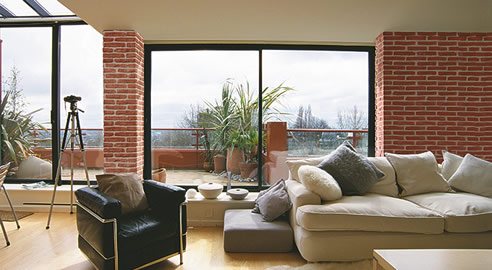 TOTALStone® Cladding Panels from Allplastics can add a touch at warmth and elegant ambience to any area!

The panels are available in a wide variety of colours and textures such as Bi colour Brick, Sandstone and Black Laja Stone. Panels are available in 2850mm x 1300mm with a weight of 5.5 kg per square meter, this allows a renovator to transform an an outdoor entertainment area or apartment wall without using heavy elements as well as saving stonemasons labour costs. TOTALStone® panels have been used in many applications including restaurant walls and ceilings, bar fronts, TV set backgrounds and club and office lobby areas. The panels can be cut on site and can then be fixed to gyprock, concrete, timber or brick.


Benefits: Easily installed and adaptable on any surfaces
Cost savings on labour
Internal and external use
Excellent UV resistance
Fireproof, waterproof and insulating
No maintenance or cleaning needed
Lightweight material
Variety of design and textures with natural crushed surface