Septic Tank Treatment from Bio Natural Solutions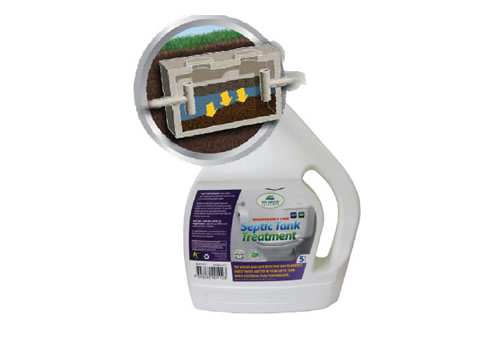 Biological activity in septic tanks is easily thrown out of balance when excessive water, harmful detergents or other harmful chemicals enter the system.

K-37 Septic Tank Treatment is specifically designed to restore the natural balance within septic tanks by promoting the efficient and rapid breakdown of solids, thereby reducing sludge and scum levels and resulting in reduced odours, less clogs and more efficient system operation. Directions for use - quarterly: Apply 1L per 2000L tank capacity. Repeat after 15 days.


Bio Natural Solutions Pty Ltd Profile
1300 730 551
03 9338 6722
15/49-55 Garden Drive, Tullamarine, VIC, 3043
Shop Bio Natural Solutions Pty Ltd