Durable Low Maintenance Flooring from Karndean Designflooring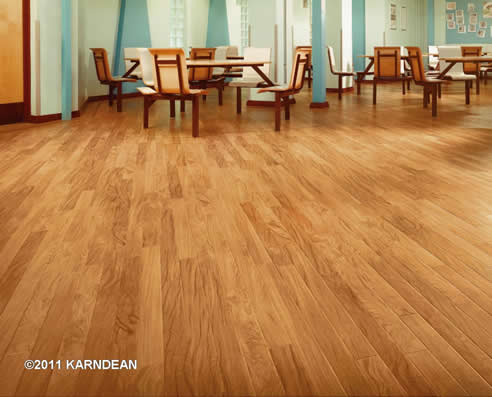 Safe learning environments from Karndean Designflooring

Karndean Designflooring is a practical and resilient flooring choice for universities, colleges and schools. The stylish, durable and low maintenance flooring helps to create a safe and inspiring educational environment in which students can learn. The range of flooring helps to create a safe student learning environment. Karndean's wood and stone floor effect ranges have a low volatile organic compound rating and the adhesives are free from harmful emissions. A growing number of educational institutions now need to provide hygienic and anti-allergen environments for their students such as in halls or residence. Karndean Designflooring is an ideal choice because, unlike many conventional carpet and textile floor coverings, it won't harbour dirt or dust mites. Additionally, it is easy, quick and inexpensive to maintain, with a simple cleaning regime using 100% biodegradable surfactants. Karndean is proud to be an exhibitor at the 2013 Leadership Forum presented by the School Business Managers' Association Queensland (SBMAQ) on the 21st and 22nd of May.