French Oak Cellar Cobbles from Renaissance Parquet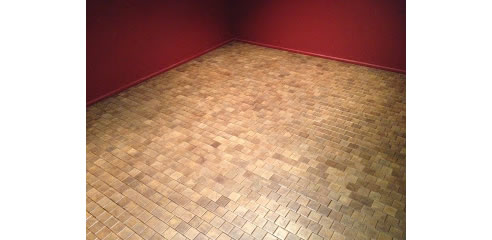 These end grain cobbles were installed in a cellar.

Perfect for small areas the timber is extra hard. Normally end grain flooring was used industrially in factories. The growth rings and patterns on the 72x72mm squares give the floor a special feel. The coating used was rubio monocoat.