Fire Rated Frames Sydney from Holland Fire Door Installations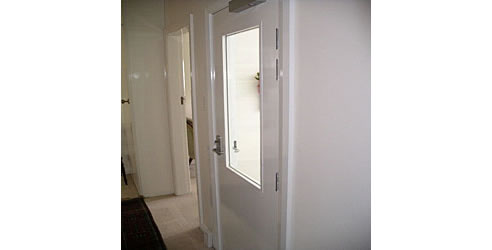 Here at Holland Fire Doors, we offer a large range of frame profiles to suit fire rated purposes. We also provide frames suited to non-rated applications.

We have metal architectural frames rated up to four hours. We also have the option of a M.D.F finished frame for one hour use. Frames can be manufactured in stainless steel, galvanized sheet and zinc anneal. Call Holland Fire Door Installations today to find out more.