Roll-Down Blinds for Shade Umbrellas from Instant Shade Umbrellas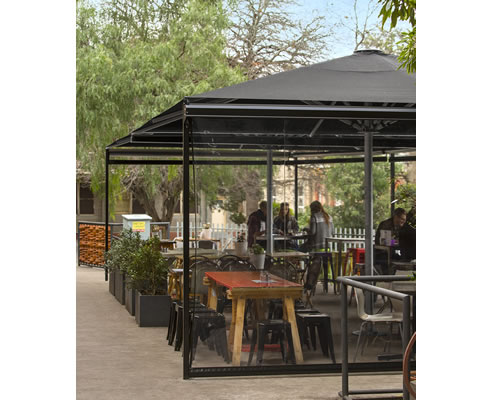 Heavy Duty Nova HD Umbrellas - new roll-down blinds now available
The latest addition to the Instant Shade Umbrellas commercial umbrella offering is the option of side-curtains / blinds for our Nova HD range of heavy duty giant telescopic commercial umbrellas. The blinds can be rolled down by way of a geared winder handle similar to an awning, or installed in tracks so that they can be quickly and easily be pulled down by hand.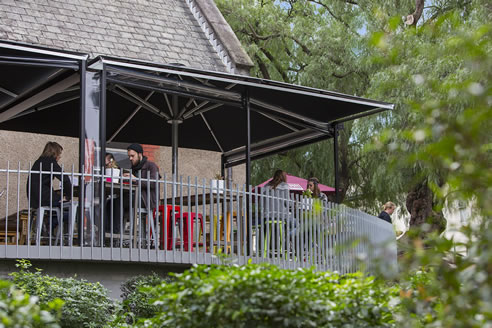 The engineer wind-rated Nova HD range is perfect for commercial and hospitality settings like Lentil As Anything in Abbotsford. We recently installed two large Nova HD umbrellas with clear PVC blinds to fully weather protect the outdoor eating area and make it more useable all year round. The staff and patrons are very happy with the end result.
Refer http://www.instantshadeumbrellas.com.au/commercial/heavy_duty_umbrellas.html for more information.