Greenwall Range from KHD Landscape Engineering Solutions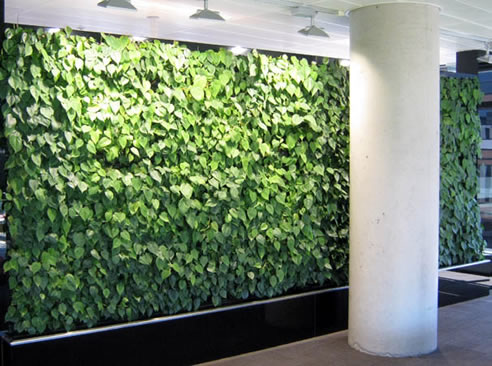 KHD - Our Greenwall Range
KHD have extensive experience project managing and supplying components for Green Walls and Green Roofs. In addition to supplying the popular and premium Elmich range, KHD also supply the Garsy® Greenwall and Wallgarden residential system.
Elmich Green Wall
The Elmich green wall has been used in very large commercial projects and can be either free-standing or part of a building and is partially or completely covered with vegetation and, in some cases, soil or an inorganic growing medium.
More details here.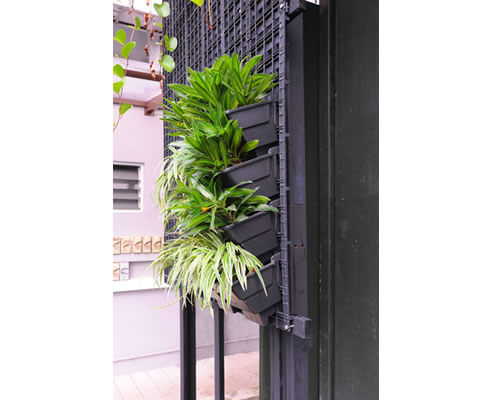 Elmich VersiWall
VersiWall® is a new addition to the Elmich range and is an easy to install and low maintenance modular green wall system which is ideal for both smaller scale domestic and commercial applications.
The main component of the system is a tray, which is hooked directly on the VersiWall® GP panels, welded mesh or steel rods. Each tray features an anti lift arm to prevent it being dislodged.
More details here.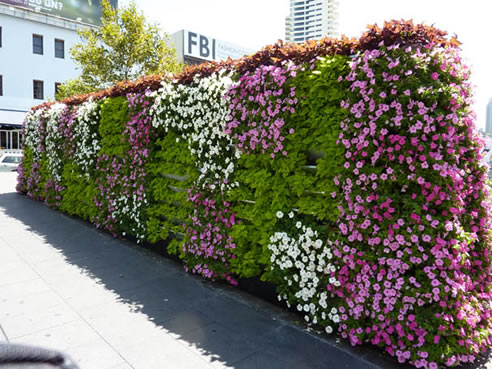 Garsy GreenWall
The Garsy® Greenwall system is a simple, easy to install and maintain, durable steel, vertical garden system which can be fully customised for your project, even fitting around doors and windows. It is now also available in corten steel.
Plants grow in their natural vertical plane. No pots. No liners or hydroponic systems are required. Simple irrigation is included.
The Greenwall can be completely covered with vegetation on one, two, three or four sides. The units can also be free standing or used as a 'living' wall hedge or screen.
More details here.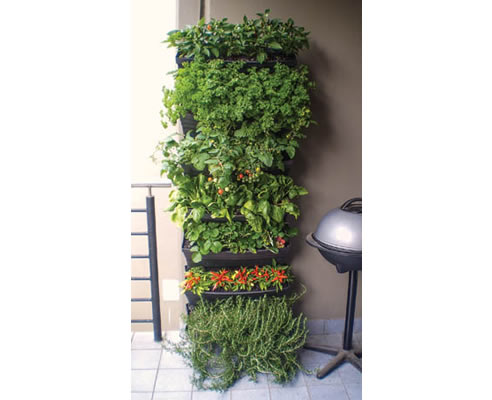 Wallgarden The Wallgarden green wall system is ideal for intimate and domestic projects. With a simple installation, it is possible to turn any wall, fence or vertical space into a living, growing green wall or vertical edible garden.
Whether it's a tall wall (the system is modular so can be built as tall as you like) or a balcony in a high-rise apartment, Wallgarden provides vertical gardens with ease.
Wallgarden also allows plants grow upward, the natural way, so they grow fuller and stay healthier for longer.
More details here.
For more information contact us.