Get FREE design advice for your project at the Sydney Homeshow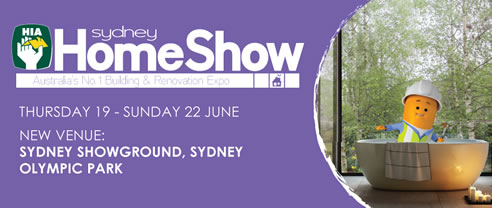 Turn your house into a home you love
Whether you're remodelling, redesigning or refurnishing your home, the HIA Home Show will help turn your house into a home you love. Discover the best in building & renovation products, get the lowdown on the latest design ideas and take advantage of the exclusive Show specials while you're there!
Pre-bookings are now open for HIA Ask an Expert consultations! Make your FREE 20 minute appointment with a builder, kitchen designer, bathroom expert or interior decorator.
Bring along your plans, photos and inspiration to create your dream space.
Pre-book now.