Custom Partition Film Melbourne from Window Energy Solutions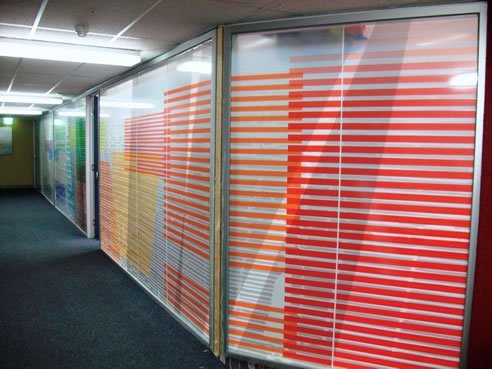 Custom film applied by Window Energy Solutions
at Monash University in Victoria
Finding the right balance was easy with purpose made decorative window film.
Window Energy Solutions recently completed work on the Monash University Peninsula Campus PBL Learning Meeting Room refurbishment
Window Energy Solutions were engaged by Best Group (Signage and Visual Concepts) to install a custom designed decorative window film to the double glazed wall partitioning.
The project required very precise measurements and graphic alignment during the installation process and the results provide a unique and striking point of relief between the partitioned areas.