Unique Abstract Artwork from SOHO Galleries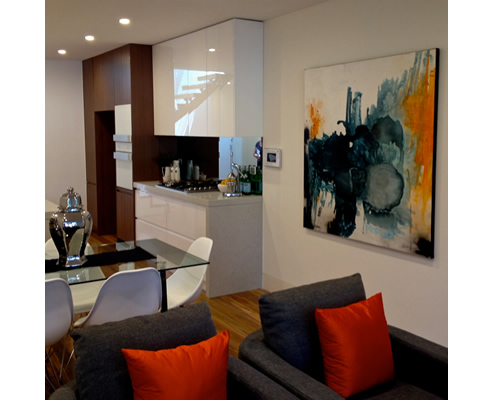 Original Artwork adds colour to your home and inspiration to your life!
A great addition to any home or office, bringing colour to where it is needed. This wonderful piece by Artist Conchita Carambano really brings a healthy presence to any space.
Her vibrant, colourful and sometimes intense style really makes you stop and stair. You may find yourself sailing away on a colourful gurney once you lock eyes with one of Conchita's wonderful paintings. Here we see this painting integrated perfectly in a dining room setting offering unique style and a colourful yet pleasant taste.
SOHO Galleries has over 20 years of exhibition history to be offer a board selection of artwork for your home or office.

02 9326 9066
Suite 105/197, Young St, Waterloo, NSW, 2017