Sunscreen Blind Fabric Made from Plants by SOLIS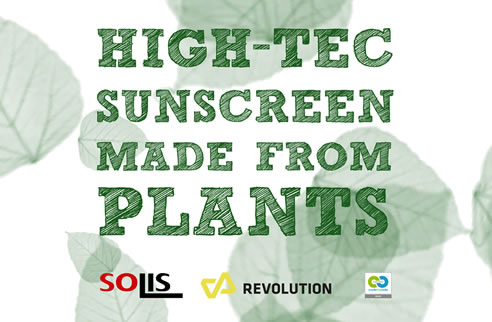 REVOLUTION® Hi-Tec Sunscreen Blind Fabrics
Manufactured from Plants by SOLIS
REVOLUTION® is the first sunscreen fabric for roller blinds in the world to be Cradle to Cradle Certified(TM) Gold.
Unlike the standard polyesters used to make conventional blind fabrics REVOLUTION® is a fabric made from PLA (polylactic acid), an ingenious bio-polymer that is 100% extracted from annually renewable plant raw materials (currently corn) rather than from oil.
REVOLUTION® meets the same performance standards as the conventional sunscreen fabrics. It is very dimensionally stable and durable, light fast comparable to PE5, matches all polyester performance standards but at the same time less fossil fuels are used in the production of the raw materials and less greenhouse gases are produced in comparison with the traditional polymers used for synthetic fibres, and contributes to a smaller carbon footprint.
Be Revolutionary, Be Green and specify this fabric on your next Commercial Project.