Thermal Insulation with VersiFoam Systems from Bellis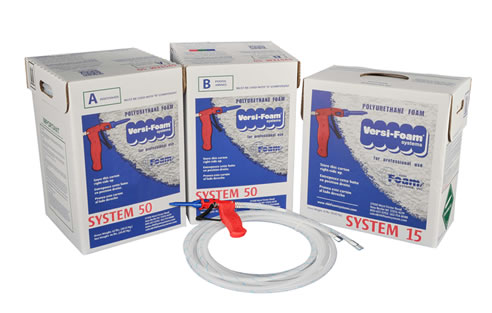 Thermal insulation is a vital energy-saving staple in residential, commercial, and industrial enterprises. With innumerable insulation products out in the market, choosing an insulation material that is both economical and easy to install can be difficult.
Bellis Australia is the official distributor of Versi-Foam Systems Disposable Foam Kit in Australia. Versi-Foam is a versatile product that can be used in most applications where thermal insulation is required, which makes it the top choice for insulation professionals and contractors. The Versi-Foam two-component expandable polyurethane system is self-contained and doesn't require an outside power source to operate.
Versi-Foam spray kits are available in both open and closed cell polyurethane foam systems. A closed cell foam kit has better thermal insulation properties as compared to the open celled foam kit. Its R-value is higher per inch. The closed cell prevents moisture build up and is mould resistant while open celled foam kits have a higher expansion rate, which means less foam is needed to complete a project.
Versi-Foam Systems come in three standard sizes:
System 1 is a hand-held (dispensing gun) for easy patch and repair projects
System 2 is known for its portability. A person can carry the tanks in one hand while the other hand is used for foam insulation application
System 3 is the most economical and comes in two portable boxes