CNC Routed UHMWPE Wear Resistant Parts from Allplastics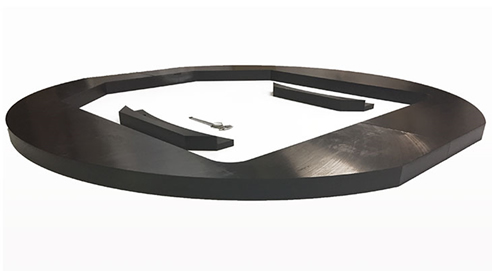 UHMWPE (Ultra High Molecular Weight Polyethylene) is a versatile engineering plastic that is available in sheets and rods.
It's wear resistant and sliding properties make it an ideal choice in many industries such as materials handling, food, mining, transport, marine and many other applications.
Recently Allplastics Engineering manufactured a large 60mm thick component for the mining industry utilising our precision CNC routing facilities and later welding the large components to produce the final design.
UHMWPE Properties
KEY FEATURES
Excellent toughness
Good sliding properties
Lightweight material
Resistant to dilute acids, cleaning agents, numerous solvents
Very good abrasion resistance
Very good electrical insulation
Very low water absorption