Sculpture by the Sea Supported by Axolotl Art Projects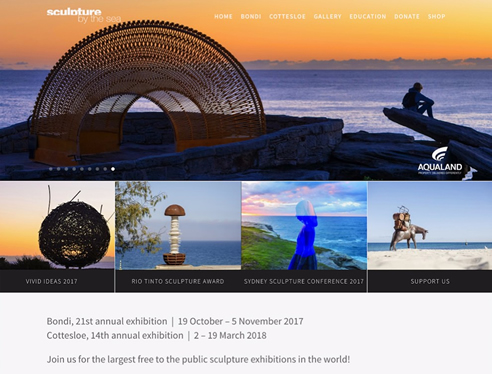 Axolotl Art Projects proud Supporting Partner of Sculpture by the Sea 2017
Axolotl is a known innovator in surfaces and world class project management. More recently it has focused on sculpting a reputation within the arts sector as the ideal partner for large art projects. As part of this commitment to the arts, Axolotl Art Projects is excited to announce it's commitment as a Supporting Partner of Australia's iconic, Sculpture by the Sea.
Selected artists will receive a significant contribution in the form of materials and artisan support to help realise their vision. They will be able to choose from the full palette of Axolotl surfaces including metals, stone, terracotta and glass, affording the artist the ability to reinterpret any surface into something completely unique.
Managing Director, Kris Torma, of AAP says "The creative arts have always been a passion of ours, and we were looking for a way to provide support directly to artists when the opportunity to sponsor Sculpture by the Sea came about. We are incredibly proud of this association and see our relationship growing to be an ongoing, integral part of this amazing and original art show".