Reliable Roof Thermal Insulation with FOAMGLAS® from Bellis Australia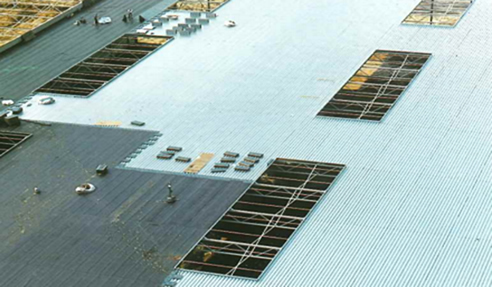 A reliable roof thermal insulation system can withstand prolonged exposure to natural elements, while promoting comfort with its heat reduction and energy saving capacity. FOAMGLAS® Compact Roof proves to be the premium choice, delivering a dependable and efficient solution for roof thermal insulation in industrial, commercial and residential applications.
Bellis Australia teams up with Pittsburgh Corning in bringing FOAMGLAS® Compact Roof thermal insulation system to Australia.
Why Use FOAMGLAS® Compact Roof Thermal Insulation System?
All layers involved in warm roof construction, which includes deck, vapour barrier and waterproofing membrane, are all adhered to one another through a mechanical fastener. In the case of water infiltration, the water penetrates these layers and accumulates in the bottom layer, resulting in water leakage inside the structure.