Closed Cell Foam Insulation with CORAFOAM® from Bellis Australia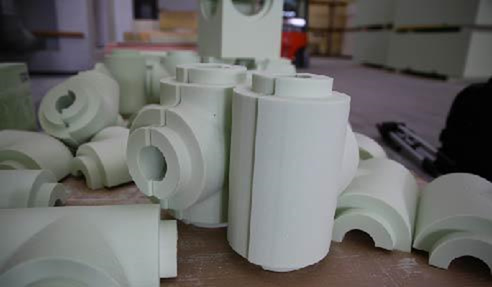 Closed cell foam insulation has reached a new milestone with polyisocyanurate (PIR), a cutting-edge derivative of polyurethane (PUR) foam. PUR has been established as an industry standard for insulation; PIR optimises the insulating power of polyurethane to reach a greater maximum operating temperature of 149°C. For the finest-quality PIR insulation, Bellis is proud to be the official supplier of CORAFOAM® PIR insulation boards in Australia.
What is CORAFOAM®?
CORAFOAM® PIR insulation boards come all the way from Italy. Bellis has cultivated ties with PUR experts DUNA-Corradini to bring the sophisticated closed cell foam insulation to the Australian market. CORAFOAM® PIR insulation has received positive feedback from the building and construction industry for outstanding performance in various industrial and commercial projects across the country.
The fire ratings of CORAFOAM® PIR insulation is fully compliant with the Australian Standard ASTM E84, specifying the requirements for the surface burning characteristics of building materials. These credentials are bolstered by exceptional thermal efficiency: low heat transfer rate, along with lambda values ranging from 20.7 mW/mK to 22.5 mW/mK at the initial thermal conductivity of 20°C.
CORAFOAM® PIR insulation boards can be engineered into sections for pipes, bends and fittings. The general measurements of each block of foam are 2500 mm in length, and 800 mm in height. The dimensions are larger than cellular glass and most other closed cell foam insulation products. Hence, installation requires fewer joints and, consequently, less manpower.