Cubicle Manufacture by Flush Partitions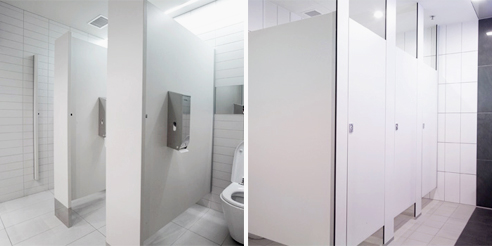 Quality washroom cubicle manufacture and installation.
Flush Partitions offers a range of five systems, to suit different applications depending on required strength, privacy, usage and design specifications. Each system can also be customised to meet specific requirements. We can assist you in determining which system will best suit your requirements and the market application - whether in the education, office, warehouse, entertainment, government or health sectors.
Our Systems
Flush Partitions offers six standard systems as follows: