Ideal Commercial Heating Solution from Hunt Heating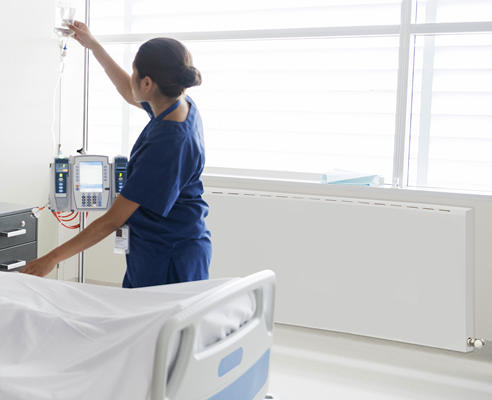 New to the Hunt Heating range is the Safe Touch Steel Panel radiator, designed to be cooler to touch than standard radiators.
Independently tested the DeLonghi Safe Touch radiator has a maximum surface temperature of <45° making it the number one choice for safety-critical environments - Aged and Child Care Facilities, Schools and Hospitals.
Featuring a high gloss white finish, that is both scratch and corrosion resistant, the Delonghi Safe Touch has a narrow profile that makes it perfect for walkways.
Heights from 300mm to 900mm, Widths from 400mm up to 3000mm. Available in type 11, 22, 21 & 33
For more information on our commercial solutions, take a look at our market leading products or contact our Customer Service Team on 1300 00 1800 for more information.