Colourful Textured Coating - StreetBond Art with MPS Paving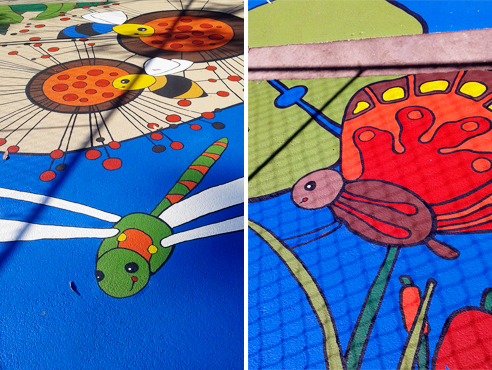 Amazing artwork done with StreetBond by Jacqui Lynch, Preloaded Design.
Our StreetBond™ range can really rejuvenate the surfaces to which they are applied. This colourful textured coating can make virtually any surface look unique and stylish. Paving doesn't have to be dull, boring or old and tired. With our internationally recognised paving paint, you can use your creativity to make the paving in your commercial building, business or home stand out, and you can be as adventurous as you want to be.
Our range of StreetBond™ textured coating and paving paint is a practical solution to bring softness and colour to otherwise hard-formed surfaces and structures. Since it is anti-slip, paint you can safely apply it to many flooring surfaces and create colourful and safe surfaces. When commercial set ups and businesses have high foot traffic it is important to reduce any slip hazards. StreetBond™ will give you peace of mind by increasing the slip resistance of your flooring surfaces.