Ballast Stone & Soil Stabiliser - PolyTrack by Poly-Tech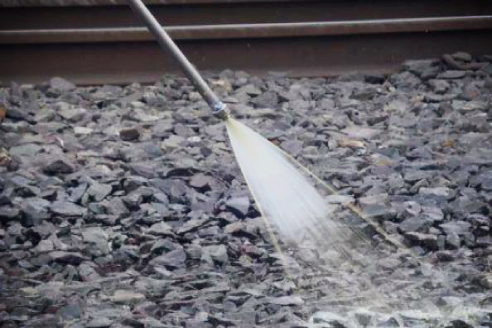 PolyTrack is a two component, hydrophobic binding resin used for ballast stone and soil stabilisation. It is a low viscosity spray polyurethane resin that has a short reaction time when sprayed through a low pressured plural machine. This will produce a shore D durometer resin that has solid bonding properties designed for railway ballast.
Once applied PolyTrack will provide structural and strong bonding properties to the ballast stone while remaining porous to water.
PolyTrack is a solution for problem areas such as:
Areas for driver change over points.
High foot traffic areas.
Fixed Points i.e. crossings and bridges.
Steep inclines and unstable surrounding substrates.
Vandalism and ballast theft.