Car Park Roller Shutters for High Security from Rollashield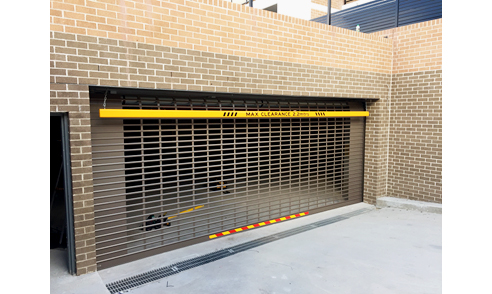 High security with maximum visibility and air flow.
Rollabrick aluminium roller shutters are a great way to secure your car park. Aluminum slats are contained with high security clips to prevent lateral movement and ensure security.
A heavy duty bottom bar provides extra security and strength to the roller shutter. Electric operation essential with a choice including keypads, or remote controls. Powdercoat the roller shutter to the Dulux powdercoat colour of your choice. Ascetically pleasing and practical in design.
Rollashield Shutters manufacture and install this superior garage shutter custom made to suit your needs. More images can be found www.rollashieldshutters.com.au or call us today!