100% Recycled Rubber Equine Paving from Sherwood Enterprises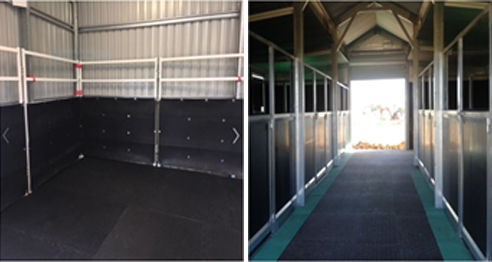 Trusted & established since 2004 - Sherprise Equine Flooring - distributor direct to you!
Providing equine hygiene, thermal comfort and well-being with Sherprise quality flooring ranges PLUS savings by purchasing online distributor direct to you!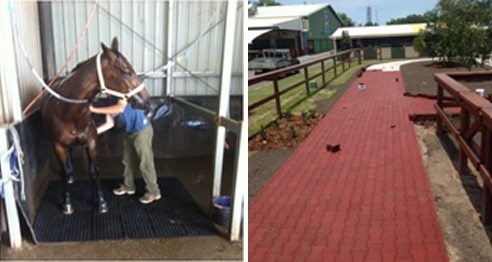 Left: Wash Bay & Paddock Mats. Right: Interlock Recycled Rubber Pavers.