Retractable Outdoor Awnings and Acoustic Curtains from Solis Products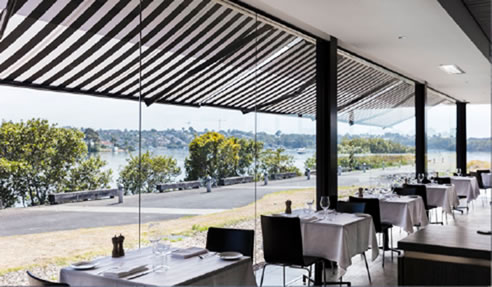 Solis Products supplied and installed an array of integrated window furnishings, including retractable outdoor awnings and acoustic curtains, in Oliveto Ristorante and Bar, an upscale NSW restaurant overlooking the Brays Bay Reserve.
Project Overview
Oliveto Ristorante and Bar is located in the scenic parklands of Brays Bay Reserve, famed for its tranquil waterscape and lush greeneries. It has gained popularity for hosting weddings, christenings, corporate functions, and product launches. Situated near Stadium Australia and Homebush Bay Complex, Oliveto Ristorante and Bar is the go-to place for people craving an authentic Italian cuisine and breathtaking views.