Corrosion Resistant Roof Panel MagnaFlow from Versiclad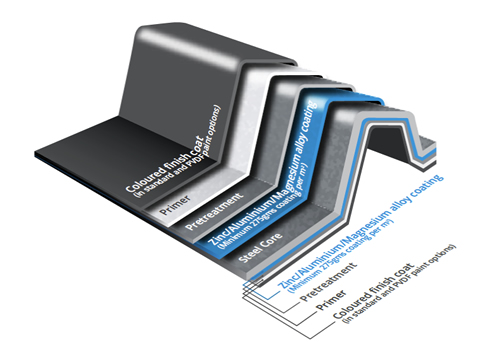 Versiclad now has MagnaFlow™ option, a pre painted steel panel with magnesium added for superior corrosion resistance is ideal for harsh environments and those near the coast.
The superior corrosion resistance of MagnaFlow means it is an ideal choice for more demanding environments, such as roofs 100m from the coastline. The magnesium in the aluminium/zinc/magnesium alloy coating 'magically' helps zinc flow over cut edges, sealing them and providing long term protection against corrosion.
MagnaFlow™ option available on our Spacemaker, Corrolink S and Double Corrolink S wide roof panels.
Should you require more information please don't hesitate top contact us on 02 9821 2199