High Performance Closed Cell Foam Insulation: Duna PIR Corafoam® for Cryogenic Applications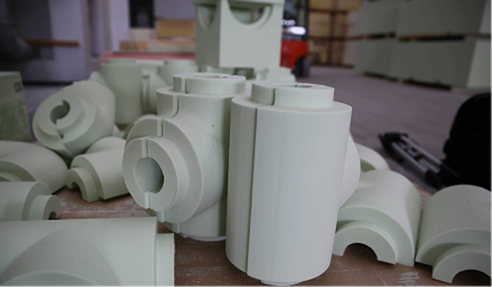 Cryogenic applications as seen in the production and distribution of liquefied natural gas (LNG), require high performance closed cell foam insulation to support mechanical pipelines and maintain process temperatures with minimal heat gain.
Polyurethane foams are the top choice in manufacturing pre-insulated materials as they provide low thermal conductivity, high compressive strength and outstanding resistance to thermal stress.
Bellis Australia teamed up with the Italian-based company, DUNA-Corradini, to diversify their comprehensive range of engineering products, services and solutions by bringing the high performance closed cell foam insulation, DUNA PIR CORAFOAM® to the Australian building and construction industry.
Duna PIR Corafoam® Closed Cell Foam Insulation: Product Details
Duna PIR CORAFOAM® is a rigid and organic closed cell foam insulation that is derived from polyurethane foam. Its chemical composition is comparable to polyurethane (PUR) except that it utilises a polyester derived substance to produce polyisocyanurate board that suits the demands of cryogenic pipe insulation.
The unique closed cellular composition of polyisocyanurate (PIR) insulation board makes it resistant to moisture and water infiltration, hence ensuring its capacity to sustain high thermal and structural performance in the long run. In addition, the closed cell structure accounts for the exceptional compressive strength of Duna PIR Corafoam®, making it an ideal support structure to prevent sagging even under extreme conditions.