Fire-Resistant Board for Commercial Kitchen Splashbacks from Bellis Australia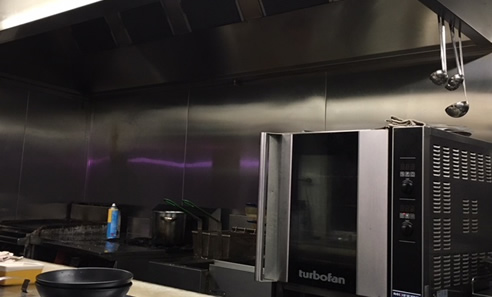 Industry specifiers need look no further than Bellis Australia for a functional fire-resistant board for commercial kitchen splashbacks. Bellis Australia is the national distributor of Firemaster 550, a fire-resistant board approved by Energy Safe Victoria and other interstate regulatory authorities for gas applications.
The regulations that affect how splashbacks must be constructed depends on the materials used. This also requires conjunction with the requirements set by the Building Code of Australia. Such regulations are intended to address the requirements for the installation of gas appliances.
In a commercial kitchen application, stainless steel and glass are the two most commonly used materials for a splashback application since these items are non-combustible. However, both items conduct heat fairly well, and when installed too close to a gas burner without a fire-resistant board behind the splashback, heat will easily be transferred to the unprotected substrate - an ultimate precursor to fire.
The primary purpose of the fire-resistant material is to provide thermal protection for a combustible surface. AS/NZS 5601.1 requires that the surface temperature of any nearby combustible surface will not exceed 65°C above ambient. A clearance of 200mm or more is compulsory between the nearest gas burner to any combustible splashbacks, such as stainless steel, glass, and ceramic tiles.