Auto Tilt Umbrella from Instant Shade Umbrellas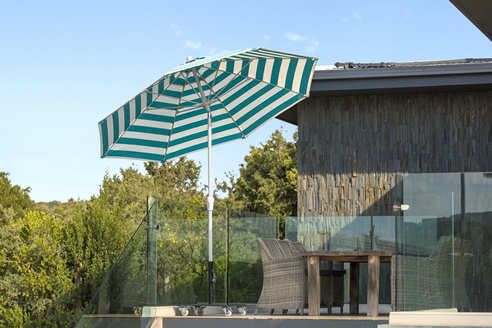 Monterey Auto Tilt Umbrella
Arriving in time for Spring 2018, we are excited to launch a new product to our range - the Monterey Auto Tilt Umbrella.
The Monterey is a compact 2.7m Octagonal size, and has been designed for ease of use. With a simple winder handle that opens and closes the canopy, plus controls the tilt action. The canopy is able to tilt to 60 degrees, enabling it to block out the low afternoon sun.
Made with unbreakable fibreglass ribs, plus a water repellent and UV resistant canopy it is available in 4 standard colours, or can be upgraded to an acrylic canvas canopy.