Bluestone Crazy Paving from KHD Landscape Engineering Solutions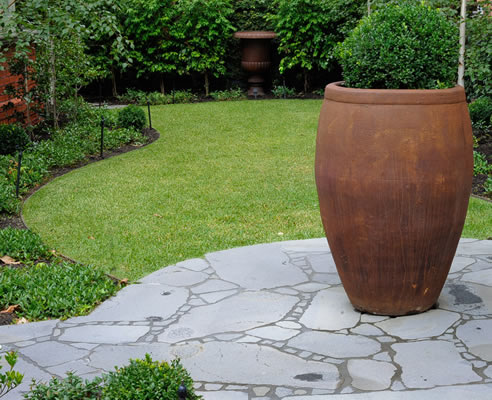 Edwardian delight features KHD Bluestone crazy paving.
The rich red palette of this home called for a garden of contrast. In this design, the green space and Bluestone paving compliment the Edwardian style perfectly.
The long driveway and pedestrian areas allow the design to flow and help visitors navigate the space when entering the property.
KHD supplied Australian Landscape Grade Crazy Paving Bluestone.
We love this project, as the Edwardian design fits perfectly with the Bluestone Crazy paving.
Project Contacts
Landscaper - Weller Landscapes