Storage Shutter Security from Rollashield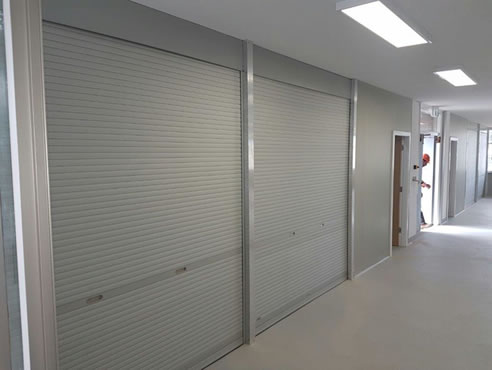 Protect your valued possessions from theft, vandalism and weather with a roller shutter from Rollashield. Storage roller shutters are becoming increasing popular with less space in apartment blocks for garages.
Rollashield shutters have many benefits which include:
- Commercial grade heavy duty extruded aluminium
- A practical solution for storage needs
- Choose from manual or electric operation
- Manual operation with easily accessible handles and heavy duty locking bar
- Electric operation with remote control for easier access by owner
- Impressive neat and tidy appearance
- Wide range of powder coat colours to choose from
- Custom made to suit your needs
- Maximise the head height of your storage area. A maximum of 300mm is required to house the roll.