Electric Attic Ladder on Selling Houses Australia from Attic Group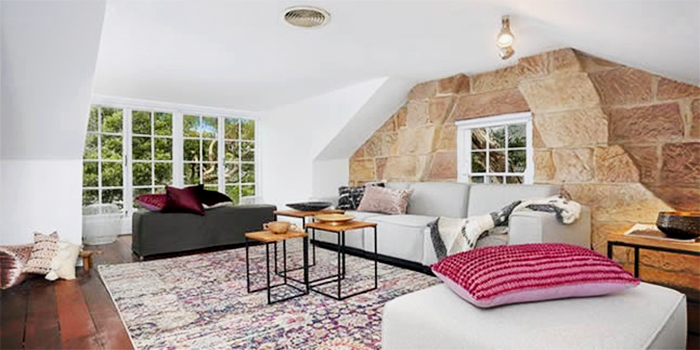 Attic Group Featured on Selling Houses Australia Season 12, April 2019
The Attic Group is proud to be featured on the latest season of the popular lifestyle TV show Selling Houses Australia with Shaynna Blaze. In this episode, Fran and Freddie's kids have flown the nest and they now want to sell up and move on from the home they share in the gorgeous waterfront suburb of Balmain, NSW.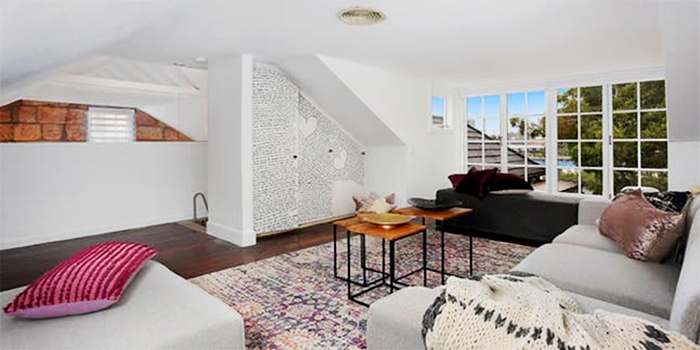 The team had a tough job on their hands, as this property was odd in proportion and layout. A heritage listing on the home also caused some restrictions, which meant that Charlie and Shaynna had to get creative and be flexible with their ideas.
The attic space was transformed into a great, flexible rumpus room for the family. Access to this new area is now via a stylish, fully automated Fantozzi Electric Aluminium Concertina Attic Ladder - with the click of a remote the ladder seamlessly descends. This ladder is an easy and safe way to enter the new living space, it doesn't take up any space downstairs, or take away from the homes aesthetics.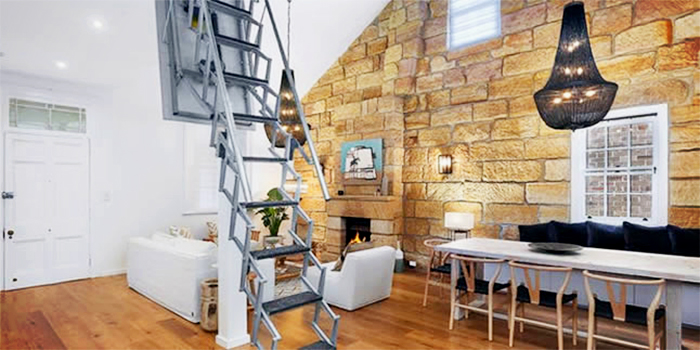 Unrealised Potential in the Roof Cavity
Many people simply have no idea of the unrealised potential the roof cavity which can be opened up into a viable storage or living space. The attic area often extends the whole footprint of the home, up to 30% of the total floor area in unused roof space give homeowners the option of staying put.
You can catch up on the full episode on the Lifestyle Channel, or head to www.lifestyle.com.au to stream!
Why Attic Group was Chosen for Selling Houses Australia
The Attic Group has earned a reputation for being the market leader in Australia for providing safe and reliable attic access and offering a variety of attic storage solutions to help you maximise the potential of your home. Operating since 1975, we have transformed more than 80,000 Australian Attics, making us the natural choice to assist this Balmain family.