The Easel Project Functional Artwork with Axolotl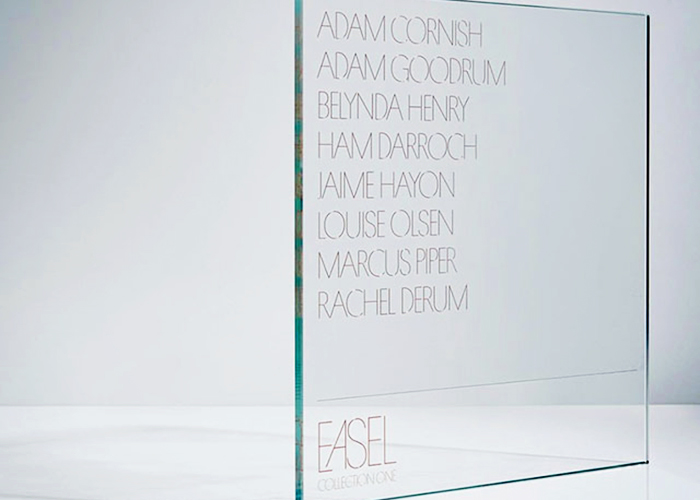 The Easel Project
The Easel Project is an independent project championing authentic design that has been initiated by Adam Cornish and Marcus Piper. Adam is well known as a multidisciplinary designer designing for the likes of Alessi and Marcus as a self proclaimed digital craftsperson working across varied creative disciplines.
The pair have curated works by eight internationally recognised creatives who were briefed to push the boundaries of their craft. Each concept was then translated into a physical object in collaboration with Axolotl, who offered up their extensive palette of processes and materials, as well as their expertise in art creation. As part of the process - Axolotl tested its own boundaries, working with the artists to test processes and produce samples prior to production - these samples can be seen below.
Each Easel will be available in a limited edition of eight and come signed by the artist with a certificate of authenticity. A percentage of sales will be donated to the Authentic Design Alliance to foster the ongoing development of innovation and leadership within the Australian design community.
The Easel Project will launch its first functional artwork collection in Melbourne at DENFAIR, 20-22 June 2019, and include a speaker series with the artists and Axolotl's very own Design Director, Emmaline Cox - moderated by Marcus Piper.
To see the complete set of artworks and to discuss the methods behind the process we'd be delighted to show you personally at Denfair in late June.
For updates and more information on the Easel project, click here.
Photography: Tim Robinson.