Spiral Glass Staircase for Matheson Road by Bent & Curved Glass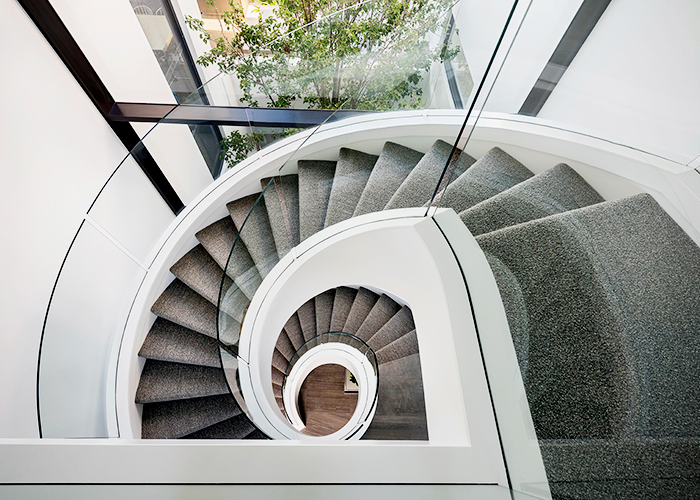 Matheson Road Spiral Staircase
The minimalist design aesthetic, desire for a clean open look, allowing flow of light and vision between levels, and looking out to the external landscaping led to this fully frameless glass balustrade solution. The spiral staircase form connects the basement, ground floor entry, and first floor levels.
Toughened structural laminated engineered glass provided a compliant yet seamless balustrade. Fixings concealed in the stringer framing further enhance the clan lines of the stair.
Drawing on years of experience the Bent and Curved Glass team have achieved the highest level of dimensional accuracy and fine detail of edge finish as required for this high-end project.
The end result has exceeded the expectations of the builder and owner. For more information regarding this Spiral Glass Staircase for Matheson Road by Bent & Curved Glass, visit www.bentglass.com.au.