Hydro Landscape Drainage Solutions for your Next Outdoor Project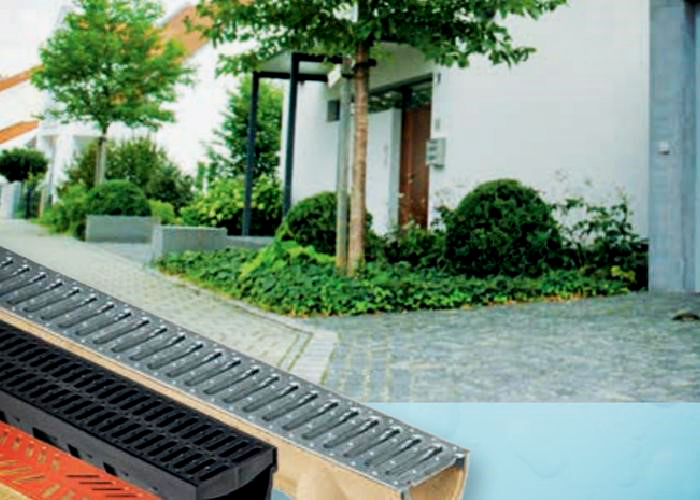 Hydro's MEA landscape drainage solutions are the most practical choice for your next garden or landscaping project. Since 2003, Hydro has been a leading choice for most water management system needs across Australia and New Zealand. Key to their success is their long-term partnership with MEA Group; a German-based company that is renowned for its landscape drainage solutions with the group having already served various outdoor landscaping projects worldwide.
MEA landscape drainage solutions are polymer-based, innovated from natural materials such as quartz, basalt, or granite, and mixed with resin bonds. These properties make it an environmentally-friendly product exuding excellent durability and resistance to toxic chemicals or corrosion.
Hydro supplies a comprehensive range of landscape drainage solutions in a variety of widths, depths, lengths, and load ratings, with grates and assorted accessories to suit any outdoor project.
Landscape Drainage Solutions Product Range
MEA®GARD 100
Featuring a 100mm clear opening channel with galvanised grating to accept heavy loads. It is built with an end cap attached on the channel's start/end plus another end cap with connector for channel end. MEA®GARD 100 is a sustainable yet strong and durable, built with polymer concrete, and offered in multiple grate options. Lightweight, this landscape drainage solution is quick and easy to install.
MEA®GARD 165
A landscape drainage solution with a wider opening of 141mm as compared to MEA®GARD 100. It has a total width of 165mm, 115mm height, 1,000mm length, and installed at a constant depth. Perfect for home gardens, parks, walkways, and garages.
MEA®GARD 200
Offered with 150mm clear opening channel plus grate system in either ductile iron slotted or galvanised steel mesh grate. It features a U-shaped channel that allows for a better flow rate, plus polymer concrete end caps.
MEA®GARD POINT DRAINAGE
This landscape drainage solution has vertical sections with sediment basket. Commonly installed in hard-surfaced areas that require point drainage because of terrain or constructional constraints. Perfect with ductile iron, galvanised steel, or full-surface mesh grates.
MEA® DRIVE
A drainage system that is efficiently made of recyclable PE and PP Plastics. It features a clear width if 100mm installed with a galvanised or PVC slotted grating. It is easily installed due to its light weight and minimal excavation. MEA®DRIVE is recyclable upon disposal.
For more information, contact Hydro or head over to www.hydrocp.com.au.