Why Choose Hydro's Glass Reinforced Polyester Drainage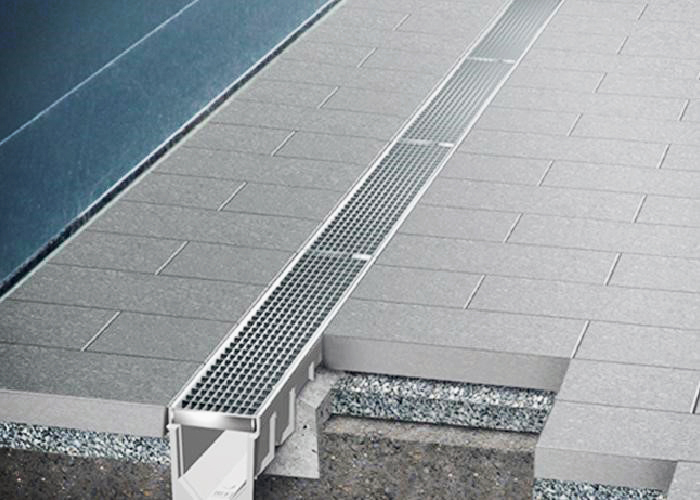 The specification of glass reinforced polyester drainage has never been easier in Australia, thanks to the long-standing relationship between the two of the most trusted providers of water management systems - Hydro Construction Products and MEA Group. Utilising only the finest grade of materials plus certified building techniques and technology in manufacturing their glass reinforced polyester drainage, Hydro and MEA have earned a high level of trust and respect from their customers.
Glass reinforced polyester drainage products from Hydro are all built with polyester resin compound, mineral fillers, glass fibre mats, plus additives, and are formed using leading edge sheet moulding compound (SMC) technology. As a result, they deliver a high-quality and long-lasting performance even under extreme thermal pressure, emerging as an ideal water management solution on the market.
Glass Reinforced Polyester Drainage - Product Range and Advantages
MEAFLUID - DIY Drainage
As a true all-rounder product, MEAFLUID is a comprehensive and reliable water management system for landscaping applications, particularly gardens, yards, and green spaces. Not only high-performing but the glass reinforced polyester drainage system is long-lasting and aesthetically pleasing. Lightweight, they are offered at a fair price, easy to handle, and fast to mount. Hydro offers MEAFLUID with 100 or 150mm clear opening widths.
MEARIN PLUS and EXPERT
Albeit lightweight, both MEARIN PLUS and EXPERT offer an extremely stable drainage solution that can accommodate up to loading class F with 20,000kg daily traffic. Applications include aircraft, automotive, and racing industries. They offer an excellent water management system with great resistance to toxic chemicals and other aggressive substances. Enhanced using the STARFIX grating protection system where the grates are fixed only in a single work step: screwless, safe, fast.
Hydro offers MEARIN PLUS with the option of pre-sloped plug-in edge rails while MEARIN EXPERT comes with a galvanised steel edge rail.
Head on over to www.hydrocp.com.au for more information on Glass Reinforced Polyester Drainage.