Glass Reinforced Polyester Drainage Channels: MEA Fluid from Hydro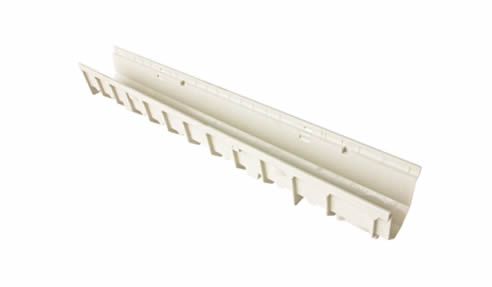 In partnership with German-based, MEA Group, Hydro Construction Products are able to supply and deliver a comprehensive range of glass reinforced polyester drainage channels to the Australian and New Zealand markets. The innovative water management solutions are engineered with top-grade materials, certified building techniques and state-of-the-art technology. Backed by 15 years worth of experience, Hydro has gained the trust and patronage of major industry specifiers who are looking for the gold standard of water management solutions.
MEA Fluid is a drainage channel system made up of glass reinforced polyester derived from the combination of polyester resin compound, mineral fillers, glass fibre mats and additives. The production team uses sheet moulding compound (SMC) technology to obtain the highest possible strength and durability. In action, Hydro's glass reinforced polyester drainage channels deliver remarkable stability with low thermal expansion.
What are the Benefits of Using MEA Fluid Glass Reinforced Polyester Drainage Channels?
Slip-Resistant
Hydro integrates SureGrip nodules with banded sides and safety edges to provide maximum slip resistance. The unique design displays no corners or welds to accumulate debris and stops the buildup of grease, slippery liquids and mud. SureGrip delivers a smooth, non-slip, trafficable finish for pedestrians, equipment and light vehicles.