Safely Remove Concrete Slabs with ECOBUST from Neoferma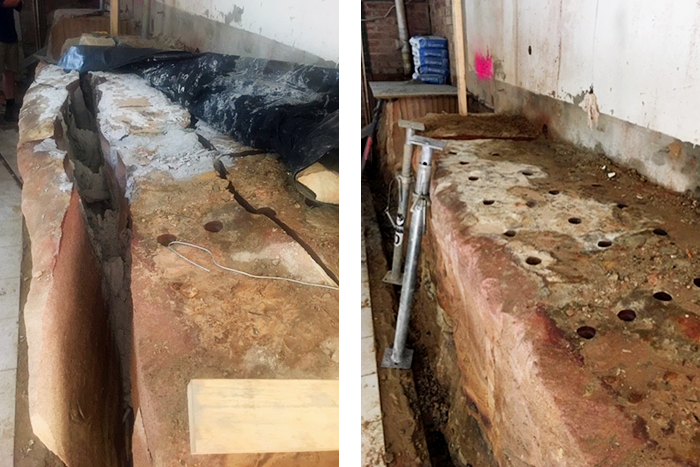 Building innovation - ECOBUST from Neoferma
Large concrete slabs in confined residential locations are always a challenge for architects, engineers, and the builder - how to safely remove them.
In this case we were contacted by a Sydney metro home owner who needed to demolish a large bench of concrete, safely and quickly. Ecobust was supplied via the Spec-Net store and Neoferma received positive feedback regarding Ecobust's performance;
"After some delays we finally got what my kids like to call the 'magic pancake batter' into our drilled pour holes, the builder followed the directions to the T. It went in yesterday morning and this morning voilà!
"It sheared off a good hunk of the outside ledge, and generated long deep fissure cracks behind. We will have to adjust the drill depth, width, and set back well in from the perimeter, but the builder and team went from being a sceptical 4 on a scale of 1 (won't work) to 10 (works great!) to a solid 9/10 today. Quote 'I'm a believer!'
"As soon as they get some additional support work on slab completed, I will be back to order some more. I think we will need several more boxes.
"It definitely works in Sydney sandstone. We drilled the holes last Thursday and Friday and let them dry out over the weekend. Conditions were perfect."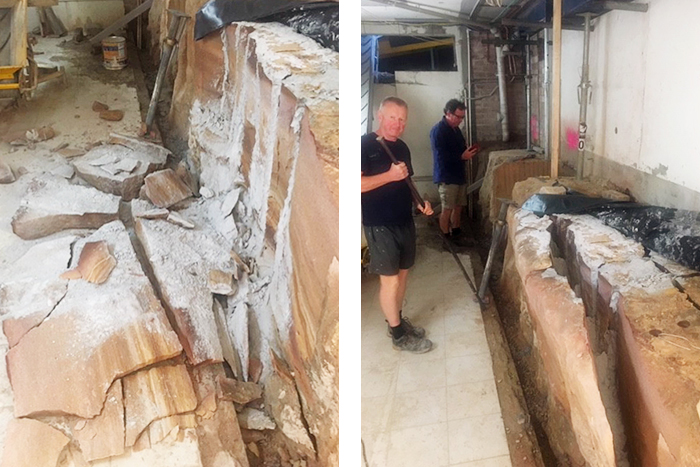 Ecobust is an ecological-friendly non-explosive controlled demolition agent and the most powerful of its kind. Ecobust is made of a powdered mixture of natural minerals that when mixed with water and poured into pre-drilled holes, expands at an incredible force of up to 20,000 psi, being able to demolish any strength of rock or concrete without any noise, dust, or flying debris.
Ecobust is the perfect solution when dealing with environmental restraints, dust restrictions, noise and vibration restrictions, productivity demands, or when equipment or access is limited. Ecobust reduces labour costs, increases productivity, saves time, is safe, and environmentally friendly.
Ecobust is available via the Spec-Net online shop.