High-Quality Recycled Rubber Flooring from Sherwood Enterprises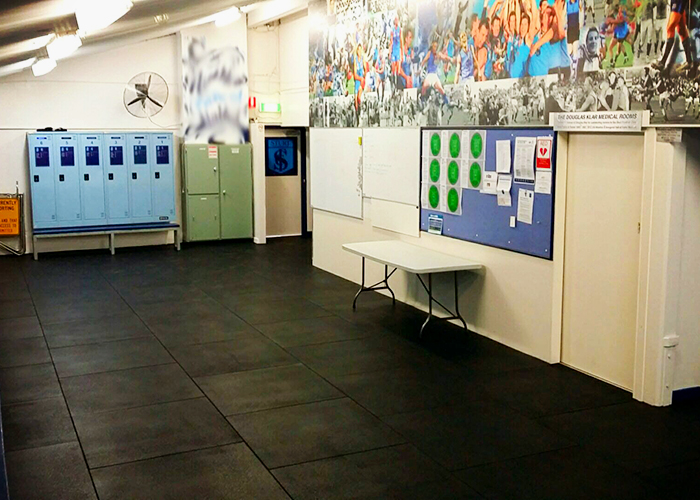 Sherwood Enterprises has been marketing high-quality, fine, SBR recycled rubber gym/fitness flooring tiles since 2004 throughout Australia. This durable rubber flooring option is only 15mm thick, 14kg in weight, and compliant to Australian slip Certification AS4586:2013. It is bound with an odourless and safe low off-gassing polyurethane, plus they are non-toxic, non-odorous, and antistatic.
Importantly these recycled rubber tiles protect you whilst exercising, providing shock absorption, sound insulation, and durable flooring for under heavy fitness equipment. It is ideal as gym flooring, fitness centre flooring, sports changing rooms, garage flooring, an more.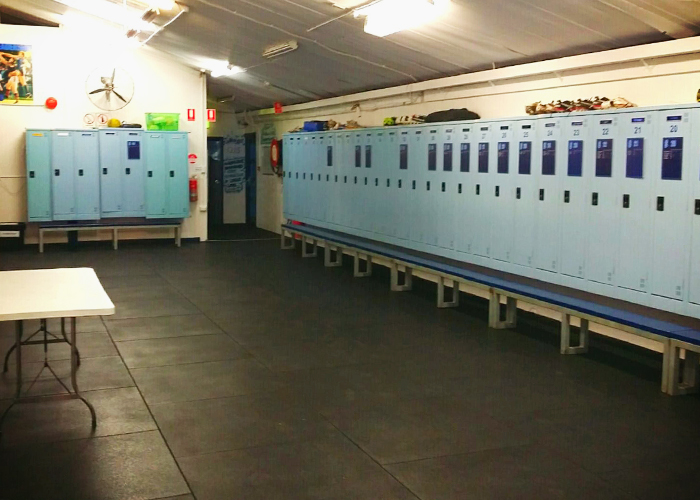 "The club would like to thank the generosity of its Vice Presidents and general support of City of Unley in enabling the purchase and installation of recycled rubber flooring for our player's change rooms. Gone is the smell of blood, sweat, tears, joy... for the moment. This is yet another improvement to club facilities. Double Blue proud!"
For more information, visit the Sherwood Enterprises showroom at 9/12 Daintree Drive, Redland Bay, or visit www.sherprise.com.au.