Structural Insulated Panels at DesignBUILD from Versiclad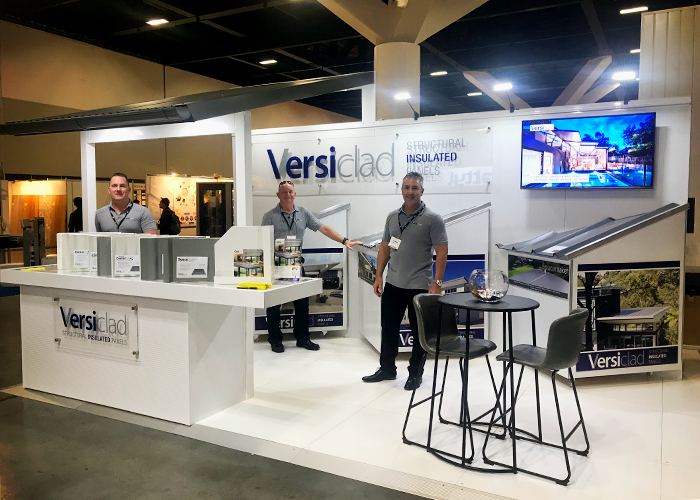 Versiclad are the experts in structural insulated panels for modular walls, ceilings, and roofs. Their panel system is ideal for residential and commercial applications, providing a high precision solution with fast turnaround times. The insulated panels are designed to keep you cool in summer and warm in winter, delivering a comfortable interior environment year round. Structurally, Versiclad panels are self-mating, easy to install, and available in a variety of profiles or thicknesses to suit desired specifications.
The team from Versiclad were pleased to showcase their product at DesignBUILD 2019. They take pride in their exceptional customer service and high-quality product. If you missed them at the show, don't hesitate to contact them today. For more information regarding Structural Insulated Panels from Versiclad, visit versiclad.com.au.