Sustainable Surface Disinfectant by Bio Natural Solutions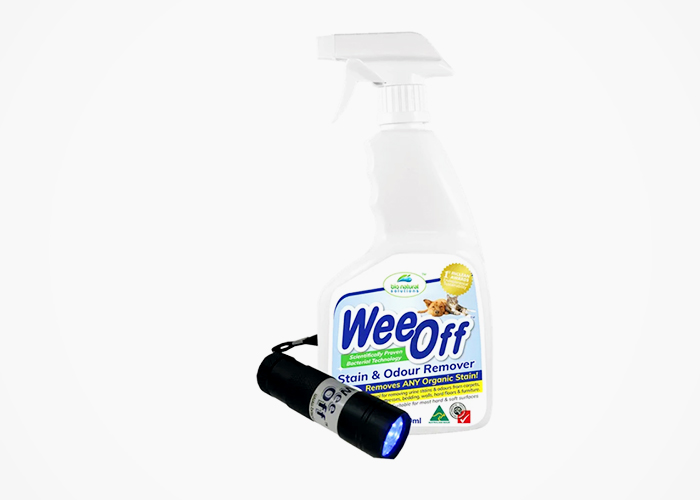 The ONLY way to ensure your surfaces are clean
Bio Natural Solutions manufactures Australia's most eco-friendly cleaning products for commercial and household use. We have developed highly innovative products based on bio-bacterial technology which makes cleaning easier and quicker. Our products are 100% safe and totally environmentally friendly!
Our stain & odour remover, Wee Off, consists of billions of specific bacteria that digest and eliminate the underlying organic matter, rather than simply masking the smell like most conventional cleaners. Wee Off will remove ANY ORGANIC MATTER such as urine, blood, vomit, coffee and wine.
Wee Off™ Urine Detectors - UV Lights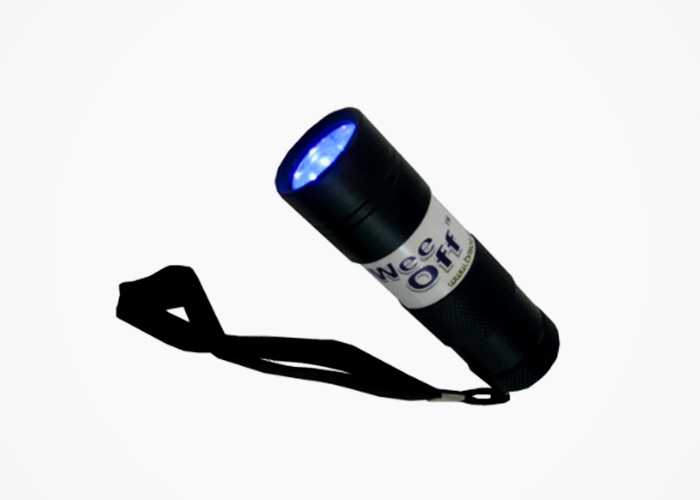 Powerful fluorescent UV lights are used to locate hard to find stains that are invisible to the naked eye. This ensures all residue of the stain is removed. A UV light provides the most effective method of ensuring a surface is completely disinfected.
Contact the BNS team if you would like to learn more about Wee Off or any other product from our extensive range of environmentally friendly cleaning agents.