Biological Cleaner Concentrate - BioBlitz™ by Bio Natural Solutions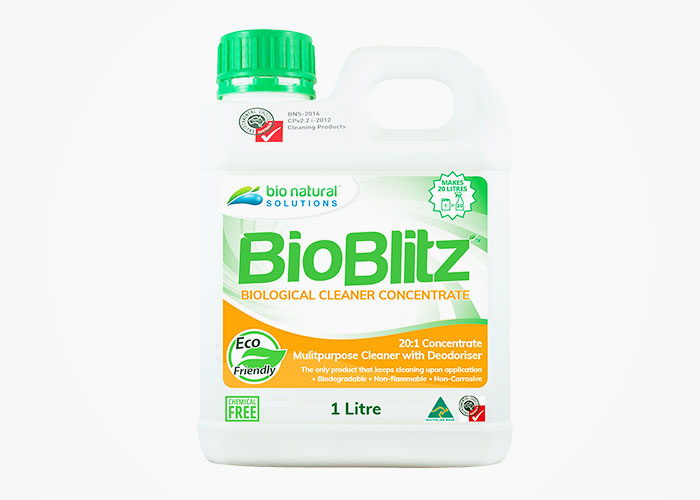 BioBlitz™ Biological Cleaner - Concentrated Formula consists of cultured bacteria that decomposes organic matter such as urine, blood, soap scum, grease, and fats. It does this by creating digestive enzymes that help bio-degrade complex compounds. Simply apply to the effected surface and allow the bacteria to get to work.
Simply spray and walk away! BioBlitz™ is a powerful 20:1 concentrate which has been formulated with beneficial probiotics, making cleaning quicker, easier, and more cost effective. With only 1 litre of BioBlitz™ you can make up to 20 litres of cleaning product!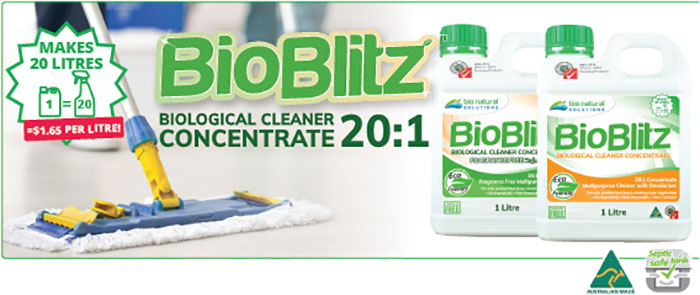 Contact the Bio Natural Solutions team if you would like to learn more about BioBlitz™ or any other product from our extensive range of environmentally friendly cleaning agents. Visit www.bnsolutions.com.au.
Bio Natural Solutions Pty Ltd Profile
1300 730 551
03 9338 6722
15/49-55 Garden Drive, Tullamarine, VIC, 3043
Shop Bio Natural Solutions Pty Ltd